Click here to see a picture of the Wilson family

RESOURCES developed by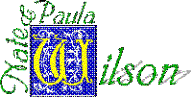 for your Family, Church, and Personal Life!
To get a hard copy of any of these resources, please contact us at:


Click here for information on supporting this ministry.
---
MISSIONS
BIBLICAL BASIS FOR MISSIONS
Go to: Missions | Family | Bible Studies
---
ARTS
VIDEO: MOVIE IDEAS - 15 minutes of our kids brainstorming on creating a new video. Hilarious if you know any of the Wilson kids - funny even if you don't!
SHADOWS Movie Trailer - Check our kids' latest epic movie! (This will be a large file download, but appropriate for all viewing audiences.)
Beniah Wilson's Senior Music Composition Recital, April 2015, All Faith Chapel, Kansas State University. - Includes peices by the Kansan Celts!
Click here to see and hear samples of our children's Speeches, Dramas, Artwork, Music, and Writings!
The Kansan Celts Live at All Faith Chapel, Kansas State University - April 2014 Part 1 (Pachelbel's Swing, Blythe Heart) | Part 2 (John Ryans, Toss the Feather, Red Clay Halo) | Part 3 (Farmhouse Reel, Correvuela) | Part 4 (Psalm 89, Orange Blossom Special) | Part 5 (All the Miles, Glen Hammer, This is my Father's World)
Beni's Junior Composition Recital: Rhapsody for Solo Violin | Fallen Heroes; Wondrous Love | Cantate Domino; Possum Song; Musicians on a Desert Island. NOTE: Contact us if you are interested in sheet music for any of these peices!
Online gallery of paintings by Claire Wilson Nate's paternal grandmother
Hymns of the Reformation REFORMATION DAY Hymns (composed between 1450-1650, found in the Blue Trinity Hymnal)
The Farmer: A Parable about the Lord's Prayer Illustrated storybook for all ages.
BENIAH: Mighty Man of God Illustrated Children's book.
VIDEO: Homeschool on the Prairie (20 min., DVD, 2008)
VIDEO: The Nativity Heist (33 min, DVD, 2010)
VIDEO: Benefit Concert for the Gypsy Roma Mission, August 2011 (Includes: Pachelbel Swing, Possum Song, and Shout to the Lord - ll min)
VIDEO: Around the World in 80 Seconds (2012, based in Jules Verne's novel.)
VIDEO: Wilson Family at 2012 Benefit Concert (Features: "Donald, Where's Your Trousers," "The Unicorn Song," and "This is My Father's World.")
VIDEO: Wilson Family performs "Screen Door on a Submarine" (2-minute excerpt from August 2013 concert at Ogden Bible Church)
I'm looking for a choir to record this song for me; can you help? Click here to see sheet music as graphic.
Name That Wildflower!

SONG OF THE SEASON: Sargeant Bath's Guitar Our family is deeply indebted to the many people who donated, loaned, and sold musical instruments to us. This song is a tribute to them. Nate, Paula, and all 12 of the children are featured in the vocals. Since we could only set up 12 microphones in our living room, we had to record the song in two passes. On the first pass, we only recorded the instruments (Nate playing the Takamine guitar), and on the second pass, the family sang all the vocal parts, taking their cues from Nate, who was wearing headphones and listening to the first recording while playing Sgt. Bath's Jasmine guitar.
Family Album (1995)
Lord's Prayer (1996)
Christmas (1997)
Sound & Meaning (1998)
No Rock (1999)
For The Kids (2000) Preview contents | Order CD.
Acoustic Midwifery (2001)
Lover (2007)
Comfort & Joy (2008)
Kansan Celts (2012) Order CD | View Extended Album Info | Download Commercial-quality MP3's
Kansan Celts II (2016) COMING SOON!
Go to: Missions | Family | Periodicals
---
BIBLE

NATE'S BIBLE COMMENTARIES:

Ezekiel - Online version | Order book.
Jonah - Online version | Order book.
Philippians - Online version | Order book
Leviticus - in process
First Peter (see below)

AUDIO RECORDINGS OF BIBLE BOOKS (Tape or CD):
All but I Cor., Acts, and Romans have background instrumental music written by Christian artists.
Sound quality has been lowered in the samples below for faster downloading.

Leviticus
Ecclesiastes
Mark
Acts
Romans
I Corinthians
I John

TOPICAL STUDIES & CHURCH HISTORY

Gospel-Centered Living 9-part Sermon series on practical outworkings of the Gospel in the Christian's life (Maturity, Justification, Adoption, Law, Repentance, Sanctification, Outreach, Forgiveness, Humility, and Conflict Resolution).
Why do different Bibles say different things, and is that a problem? - A brief introduction to New Testament textual criticism and a defense of embracing the variety of Greek editions and English translations available today.
Principles for Observing the Sabbath as Christians - 14-page paper
The Functions of Deity: You May Be Surprised Who Your God Is! - Nate's book on apologetics! Now available on Kindle - and on Nook!
Why do Christians worship on Sunday rather than Saturday? - Relevant Bible verses and an excerpt from Philip Schaff's History of Chrsitianity published in 1910.
Video of Nate giving a devotional message on Isaiah 55 at the Kansas State Capitol about 5 minutes of video
Comparison of the Westminster Confession of Faith and the London Baptist Confession - The text of the two documents have been merged with their differences highlighted.
The Confession of St. Patrick - with Scripture References and a sermon on following the example of Patrick's faith and obedience to Scripture.
In Search of the First Thanksgiving - A sermon for the Thanksgiving holidays based on Leviticus 23.
What the Bible Says about Hell - All instances of Sheol, Hades, & Gehenna in the Hebrew and Greek texts of the Bible with Strong's numbers for reference and three centuries of English translations.
He Descended into hell - Should we remove it from the Apostle's Creed?
Resurrection Eggs - Bible Prophecy and History Concerning Jesus' Death & Resurrection
Resurrection Bible Study - all NT passages containing references to resurrection or raising the dead, organized topically.
What does it mean to worship? - a word study on the Biblical use of worship
Guitars in the Bible - How were stringed instruments used in the Bible? 2 pages of Bible texts.
Encounters With Jesus - a brief list of Bible accounts of what people did when they met Jesus; examples to us all!
Bible texts on the Trinity - Includes the Deity of Christ and person of the Holy Spirit
Is it Biblical to Seek Brokenness? - a survey of how the Bible uses this word.
The Bible and Baptism What is the Biblical way to administer baptism?
Baptism - What, Why, How, and Who: a follow-up on the above paper which presents the data in a more organized and succinct format.
The Baptism and Temptation of Christ If Jesus was sinless, why was He baptized?
The Essentials of the Kerygma What must we preach?
Gentiles and Jesus' Time Survey of the Gospels that shows Jesus' "time" relates to His death and also to His being glorified by Gentiles.
What Makes Christianity Unique? Jesus' claim to be the Way, the Truth, and the Life
The Immutability of God - God's nature as unchanging (a Bible study)
The Justice of God - God's nature as righteous (a Bible Study)
Worship under the Old Testament Monarchy - Lessons we can learn from the way they did church in the Old Testament.
What does it mean to PREACH? - the context of every occurance of the word "preach" in the Bible.
Levitical Sacrifices - a chart simply laying out the system.
Biblical Prophecy - What is it and what is it for?
American Presbyterians in the 19th Century and Beyond a one-page lecture outline by Nate
2 Essays on Modern Church History: "Stuart Puritans and the Westminister Confession" and "Revival vs. Revivalism in the Great Awakenings"
Ancient Church History Timeline - outlining events in every year from 100-600 AD.

EXEGETICAL STUDIES & SERMONS

Genesis 2:16-21 - The Covenant of Works & The Making of Woman - Translation and Commentary (pdf)
"Meeting God" - Sermon series on Leviticus - started January 2016
"Worshipping God From a Fallen World" - Sermon series on Psalms 1-25
Psalm 119: 1-8 - The Blessings of God's Law Click here for a printable version of the notes (pdf) | Click Here for the audio version on SermonAudio.com
"A Call to Faith" - Ninety-eight Expositions on the Book of Isaiah
"Introducing Jesus" - 148 Expositions on the Gospel of Matthew
"A Call to Unity" - 62 Expositions on First Corinthians
2 Corinthians 8:1-5 - Remember the Poor - Learning from the Example of the Macedonian church's giving
Ephesians 1:11-23 - The privileged Status of the Church - Sermon for Worship in the Park 2007, Manhattan, KS
Four E's in Ephesians: Eph. 1 - Exalting the Lord Jesus Christ Text | Audio
Four E's in Ephesians: Eph. 2 and 3 - Evangelizing the World Text | Audio
Four E's in Ephesians: Eph. 4 - Equipping the Saints with the Bible Text | Audio
Four E's in Ephesians: Eph. 5 and 6 - Encouraging Godly Households Text
"A Message to Christians Everywhere" - 30 Sermons on First Peter

BIBLICAL LANGUAGE RESOURCES

Sangre De Cristo School for Biblical Studies - the best place to learn Greek and Hebrew!
New Testament Greek language starter quizzes. Includes two quizzes, one for learning the Greek alphabet and one for learning beginning vocabulary. This is a 258KB zip file that you install in your computer. Instructions are included.
Concise Hebrew Vocabulary Learning Kit 2-page chart with quizes based on John Watt's list of Hebrew words used 300 or more times in the Bible.
Greek language learning exercises from the classic Machen text, New Testament Greek for Beginners - pdf Lessons 4-12 | Lessons 13-22 | Lessons 23-33.
If you can't view the pdf files listed above, get PDFlite Reader (free download)
Go to: Missions | Family | Periodicals | Arts & Music
---
Nate is the organizing pastor of Christ the Redeemer Church of Manhattan, Kansas
Background photo by Nate of trees near our house.