Avenues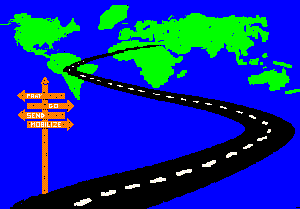 Of Mission Involvement
See end of page for addresses for the US Center for World Mission (USCWM), InterVarsity Missions (IVM), Wm. Carey Library (WCL), & Caleb Resources. Prices include US postage. Information current as of June 2000
---
<![if !vml]>

<![endif]>PRAY
˜ Participate in church or school prayer meetings: Contact your church pastor and college Christian fellowship leader for information.
˜ Organize a prayer meeting! Look up cop.html for an outline.
˜ Use one of these prayer guides for personal or group prayer times :
–Operation World (Paternoster, 2001), or for children – Window on the World (Gabriel, 2001), www.OperationWorld.org
–Unreached Peoples Prayer Guide Booklets and Videos (Pioneers)
–Global Prayer Digest monthly (www.Global-Prayer-Digest.com)
˜ Get on some missionaries' prayer letter lists. Get addresses from your church and write them, saying that you will pray for them and could they please send you their prayer letters.
---
<![if !vml]>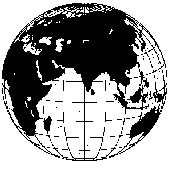 <![endif]>GO OVERSEAS
˜ Take a short-term mission trip. Ask your Church, denominational mission board or college Christian fellowship for information on Summer mission projects. Don't be intimidated by the money you have to raise; God will provide if He wants you to go. (For more info, go to www.ShortTermMissions.com).
˜ Prepare to be a career missionary. Start out by understanding your physical and spiritual gifts; ask the Lord for direction concerning where to go. Get advice from godly friends. If your denomination's missions sending board can use your gifts and direction, GO; if not, get advice. (Study through Hoke & Taylor's book, Send Me: Your Journey to the Nations)
˜ "Adopt" an unreached people. Register your adoption with AdoptAPeople.org. Use your resources to get them evangelized! CP's video Ordinary People, Extraordinary Love, is a must-see on people-group adoption. Or similarly "adopt" a 3rd-world child through Compassion International, 3955 Cragwood Dr., CO Springs, CO 80933.
˜ Investigate "tentmaking." Use a professional skill in business overseas, while helping a local church. Call InterChristo (800-251-7740), Global Opportunities (c/o USCWM 626-398-2393), or email Tentmakers International Exchange <KSmith@gati.wa.com>.
---
<![if !vml]>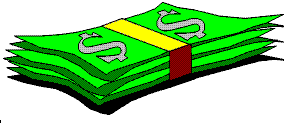 <![endif]>SUPPORT OTHERS
˜ Tithe! (Gen. 14:18-20, Lev. 27:30, Deut. 14:22, Neh. 10:37-39, Mal. 3:8-10) The Old Testament tithes actually totaled well over 20%! Try giving 5% beyond your church tithe to support a missionary. Be sacrificial: "I will not offer to God that which costs me nothing," II Sam. 24:24. "God loves a cheerful giver" II Cor. 9:7.
˜ Make sure your church has a healthy missions budget. Does your church give as much to missions as it spends on itself? Does it support both home and foreign missionaries, pioneer church-planting efforts as well as work in established fields? Any unnecessary budget items?
˜ Write your missionaries every couple of months. Missionaries love mail, they need encouragement, and overseas postage is only 60¢ for a short letter. Every so often, mail some American food, a tape, or pictures; be creative!
˜ When missionaries are in the U.S., give them your nice clothes or take them to a department store to outfit them. Invite them over to dinner or let a family live with you for a time. Help them raise support by inviting your friends to dinner, letting the missionary share about his ministry, and then asking your friends if they would support the missionary financially. By the way, don't neglect U.S.-based staff in this.
˜ Pray for them. Consider their:
<![if !supportLists]>· <![endif]>Relationship to God: devotional and prayer life, victory over sin, maturity;
<![if !supportLists]>· <![endif]>Physical and Emotional needs: finances, adaptation to climate, health, safety, freedom from loneliness & depression;
<![if !supportLists]>· <![endif]>Family: relationship with spouse, children, other people, example to nationals;
<![if !supportLists]>· <![endif]>Communication: language study, fluency, understanding culture;
<![if !supportLists]>· <![endif]>Ministry: wisdom and boldness in teaching, witnessing, fruitfulness in winning souls, and in developing leaders.
---
<![if !vml]>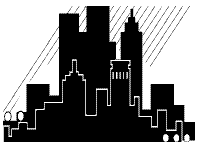 <![endif]>ACT LOCALLY
˜ Share your faith regularly. Are you witnessing to your family, friends and co-workers? Those of us in Christian environments must go out of our way to make time and opportunities. Ask your church pastor for an evangelism training program he recommends.
˜ Visit widows, orphans, sick, prisoners, etc. Your school or church may already have established outreach to these people - plug into it! Otherwise, personally visit a hospital, nursing home, orphanage, or prison on a regular basis to build relationships and help. Can't visit? Find a pen pal!
˜ Work with youth. We need mature godly leaders from the young generations! Spend time weekly with a kid whose parents aren't Christians, or work with the police department's Big Brother/Big Sister program. There are plenty of opportunities for ministry in church youth groups and high-school Christian fellowships such as Young Life and FCA.
˜ Do volunteer work for a homeless shelter or soup kitchen. Check your church, telephone book, or Dept. of Pensions & Security to find established ministries.
˜ Befriend a non-Christian international student. You can often find them hanging out at the student center of a university. Find information from the International Student Organization's faculty advisor. Offer to tutor students in conversational English. Invite them home with you or ask them to dinner. For ministry resources, write Ned Hale at IVM or International Students Inc., www.ISIonline.org P.O. Box C, CO Springs, CO 80901.
---
<![if !vml]>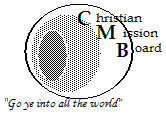 <![endif]>ORGANIZATIONS
˜ Join your church missions committee. Find out from your pastor or mission committee how to get on the next year's committee.
˜ Get on the board of trustees (or at least the mailing list) of a mission agency. Ask your pastor how to go about it.
˜ Start your own mission fellowship! Check out wcsg.html for information on starting a Mission Fellowship or a World Christian Support Group at a college or a local church.
<![if !vml]>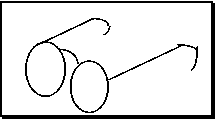 <![endif]>BUILD VISION
˜ Take a course in Missions. Enroll in an Intro To Mission class at a Christian college or browse www.Perspectives.org for information on a course called Perspectives on the World Christian Movement.
If you don't want to go to school, find a weekend seminar on missions at JealousGod.com or www.TheTravelingTeam.org. Or go through a Bible study such as God's Heart for the Nations (CP) Contact other mission agencies with whom you have a relationship to see if they have mission seminars.
˜ Put up a missions display in your dorm, home or office: a world map from National Geographic; missionary prayer letters; posters from missions conferences or from your denomination's mission board or any other mission agency.
˜ Read missionary biographies and other missions books. Check your local Christian bookstore or thumb through a catalogue from Gabriel Resources (1-8MORE-BOOKS) www.missionbooks.org.
˜ Subscribe to a mission periodical. In addition to periodicals your local church distributes, try:
<![if !supportLists]>· <![endif]>Missions Catalyst E-zine (Weekly email) Free; click here to apply
<![if !supportLists]>· <![endif]>Brigada Today (Weekly Email) Free; www.Brigada.org
<![if !supportLists]>· <![endif]>Mission Frontiers $4/month, c/o USCWM www.MissionFrontiers.org
<![if !supportLists]>· <![endif]>Evangelical Missions Quarterly $19/yr.; 500 College Ave., Wheaton, Illinois 60187 USA  click here to subscribe
<![if !supportLists]>· <![endif]>Voice of the Martyrs (Monthly) Free; P.O.Box 443, Bartlesville, OK 74005
˜ Buy mission-oriented music at local Christian bookstores. Ask Grace Weibe <gracew@idmail.com> about other artists not available in bookstores.
---
<![if !vml]>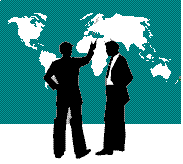 <![endif]>MOBILIZE OTHERS
˜ Share your vision with other Christians! Talk with friends about what you are learning; invite them to pray or go through a study with you.
˜ Work part- or full-time with a familiar mission organization. (You could even do volunteer work from your home!)
˜ Organize a team to do a mission skit for your church or school! Write Caleb Resources for a set of 15 Dramatic Presentation Scripts with instructional video - great skits!
˜ Get more ideas; write: USCWM  for The Mission Mobilizers Handbook or Caleb Resources for a free Resource Catalogue.
---
ADDRESSES
US CENTER FOR WORLD MISSION/ WM. CAREY LIBRARY (WCL)
1605 Elizabeth St., Pasadena, CA 91104
Phone: 1-800-MISSION (WCL only) www.uscwm.org
INTERVARSITY MISSIONS
P.O. Box 7895, Madison, WI 53707-7895
Phone: 608-274-9001 Email: Email: <info@intervarsity.org> www.InterVarsity.org
CALEB RESOURCES
Pioneers, 10123 William Carey Dr., Orlando, FL 32832-6931
Phone: 407-382-6000 www.pioneers.org
---
HIGHLIGHT THREE "AVENUES" AND DO THEM
Your Name Here:____________________________
Who will hold you accountable? ___________________________
---
Authored by Nate Wilson while on staff with InterVarsity Missions Fellowship and Caleb Project. This version of the Avenues brochure is from November, 2007. A version of this article is available as a 1-page brochure at www.natewilsonfamily.net/natespdf/Avenues2003.PDF